About the Company
The Story of MMT Acoustix
We asked ourselves, how could we create products that can be used for large or small spaces, without compromising the design and acoustic qualities of the product.

Products that can be used in all industries, providing the aesthetics, quality, efficiency and acoustics. Not only it acoustically treats the area but also gives a designing prospect to it.

We Believe in Conserving Nature and Curbing Pollution
Soundproofing and Acoustics not only blocks the outer sound to enter in but also the inner sound to go out. Providing the products to major machinery industry we also help curb the noise pollution caused by it.

All our products are manufactured keeping in mind the most important aspect of life : NATURE

MMT Acoustix believes in protecting the mother earth by not cutting trees or using any kind of inputs that may exploit our planet.
"WE CURB, WE SERVE, WE CONSERVE"

The Unseen, The secret that lies behind the Walls & Ceilings
MMT Acoustix Insulation Pads and Acoustic Foam are made up of high density Polyurethane, Polyol and TDI which converts sound energy into Heat energy and absorbs the high and low frequency waves at the very first touch.

These panels can be applied between the walls and ceilings at the time Of construction, making the soundproofing 100% invisible. It can further be covered with wood, gypsum and other material for Different looks an feels.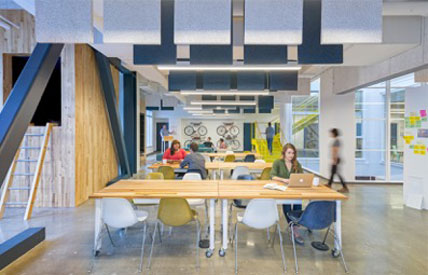 The Aesthetic Art of Acoustics
Earlier acoustics was a task, required engineers, professionals and Specialized applicators. It never looked easy. Keeping in mind the need of ease and aesthetics of the consumer, MMT Acoustix Introduced Echosorb™ Acoustic panels which are available in 42 shades and occupies minimum space on the walls and ceiling. Its one of the slimmest Acoustic product in the market.

Easy to cut, easy to apply and easy to create the best environment for your Home, workplace, school, multiplex, home theatre, hospital, Call centers, Home Theaters and even your bathrooms.

Its edging over other products because it is Fire retardant, Water resistant, Anti termite , Anti Smoke and has no odor or fume release Thus making it safe for schools and hospitals.

"Add Colour& Imagination To The Art of Acoustics"
Think Bigger With MMT Acoustix
Our acoustic products and panels come in the size of 6x3 ft and 8x4 ft, so it's even easier to design beautiful sustainable acoustic designs for large-scale spaces.

Lets Build