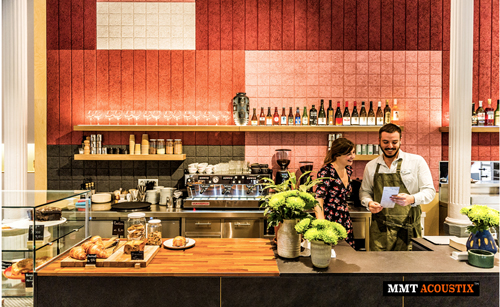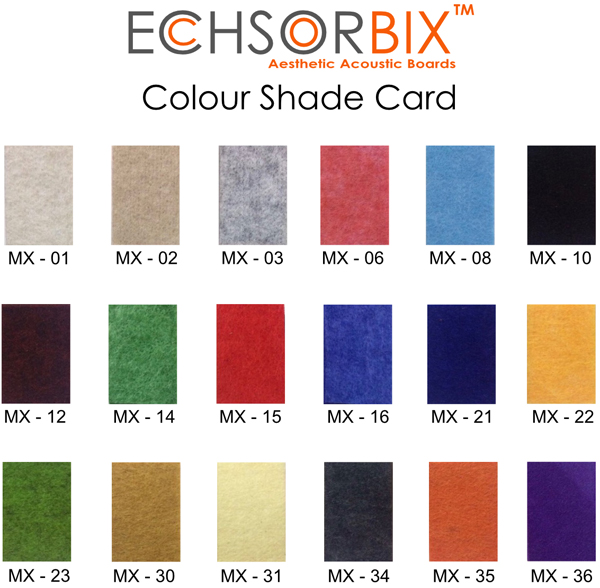 MMT Acoustix™ Echsorbix™ Panels
Echsorbix™ Aesthetic Acoustic Panels are made of polyester and Felt, compounded together to make best soundproofing and acoustic panels for walls and ceilings. Keeping in mind the efficiency and durability, Echsorbix™ Acoustic Panels are fire retardant, water resistant, zero emission and heat absorbing. These panels are high density and hard surfaced which makes it usable for any kind of indoors.
Eco friendly material as emits no odor and gas
Available in 40+ shades of color for an aesthetic look.
Damps and absorbsthe sound making a restful environment
NRC levels are greater than 0.80, Certified by ARAI
Very sleek and can be easily applied using adhesive
Provides thermal insulation as well thus reducing air conditioning bills
Fire Retardant, Water Resistant, Anti Termite and Zero Emission panels
Choice and preferred product of Amateurs, Veterans and Professionals globally
easy to cut in desired shape
Application Guide:
Apply Adhesive on the flat side of the panel.
Leave it for 2 minutes till it dries a bit making adhesive stickier
Apply on the required surface and press using hands