About the Company
Mahabir Multi Tech Private Limited, earlier Mahabir Multi Tech (1992 – 2017) re established itself in 2017 as a manufacturer of premium soundproofing and acoustic products in India. Establishment with German infrastructure ( Hennecke GMBH & Baumer ) , raw materials ( Shell Global ) and trained engineers & employees to cater our customers with the highest quality and consistency.
The company has 3 directors Mr. S.K Jain (MD), Mr. Sonit Jain ( CMO) and Mrs. Ritu Jain (Product Innovation). With a collaborative input of directors, the company has reached a global market in a short time.
Supplying to 25+ countries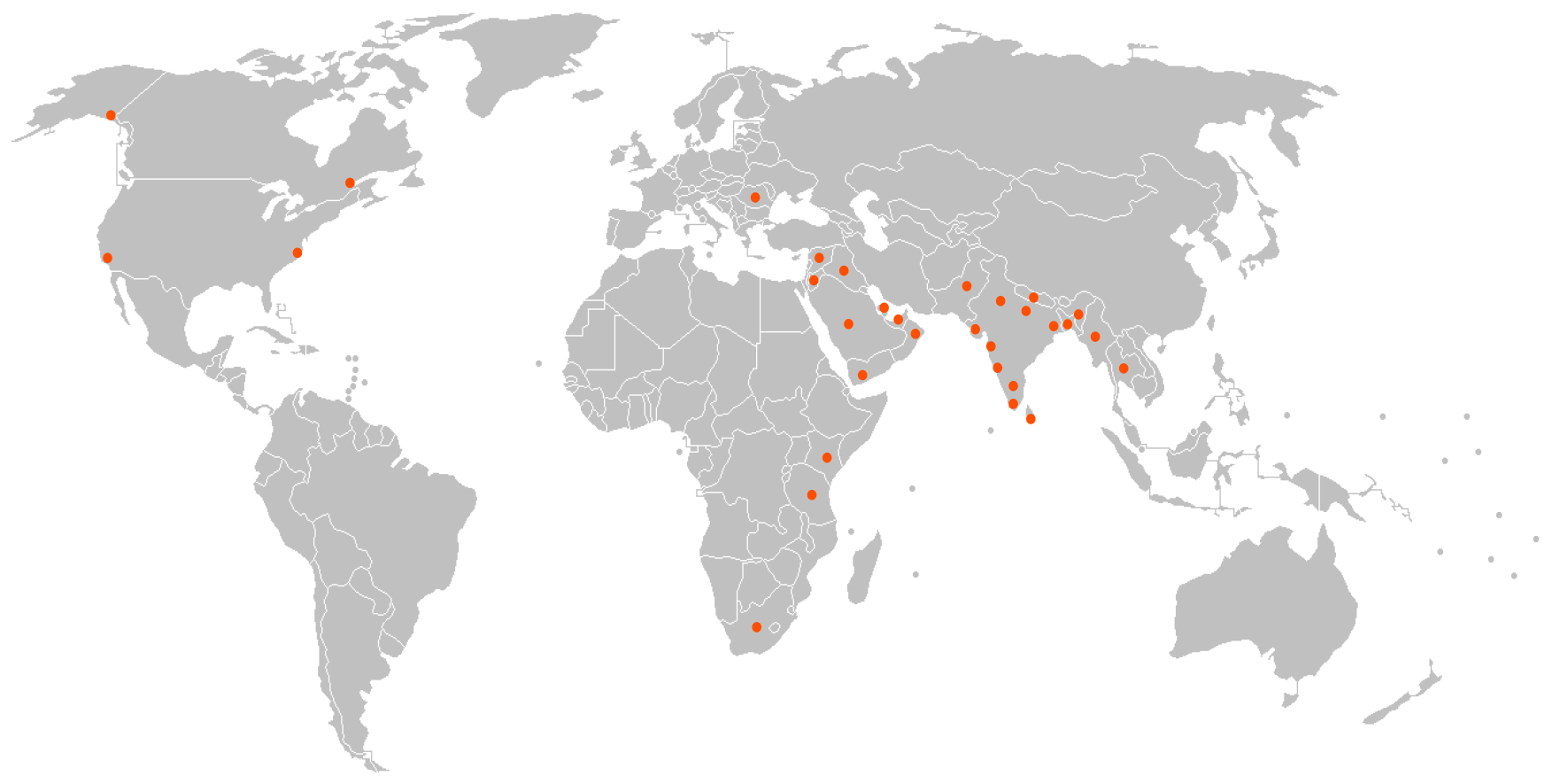 Our Story
2001:
The beginning of the company under the guidance of Mr. S.K Jain, supplying in diesel generator industry with Fire Retardant acoustic foam for soundproofing the engine.
2007:
Supplying over 500 Ton of Acoustic Foam across India to OEM generator manufacturers such as Kirlosker, Cummins, Tata and Eicher
2009:
Introduced India's first shaped acoustic foam, egg tray in Professional Charcoal color.
2011:
Aiming to innovate and grow, launched shaped like pyramid & wedge acoustic foam.
2014:
The brand trademark MMT Acoustix® was registered and focused primarily on soundproofing products for different industries. This included building, music, entertainment, residential, worship and commercial places.
2016:
The year of evolution. Focused and innovated soundproofing products from labor intensive to DIY ( do it yourself ), increasing work efficiency and time saving.MMT Acoustix also introduces new colors in all acoustic foam products.
2018:
Introduced new range of products in wooden, fabric, noise reduction underlays, soundproofing cavity fills and exclusive designs in acoustic foam which were never seen in India. Launched our online website for retail customers
www.mmtacoustixonline.com
2019:
MMT Acoustix® is associated with over 8000+ happy customers, 300+ commercial clients globally, 500 + variety of products in different categories, in house research & development team and ready stock of more than 35000 sqft.Launched brands like SoundBlanket® MLV, BassBloc® Low Frequency Absorber and SoundAxe® Wooden Diffusers
2020:
Amid covid the company supported all international and national clients, supported all employees and received appreciation for an overwhelming support.
2021:
Company did a record sales of 6 Million Usd and expanded the operations at Bhagola, Harayana.