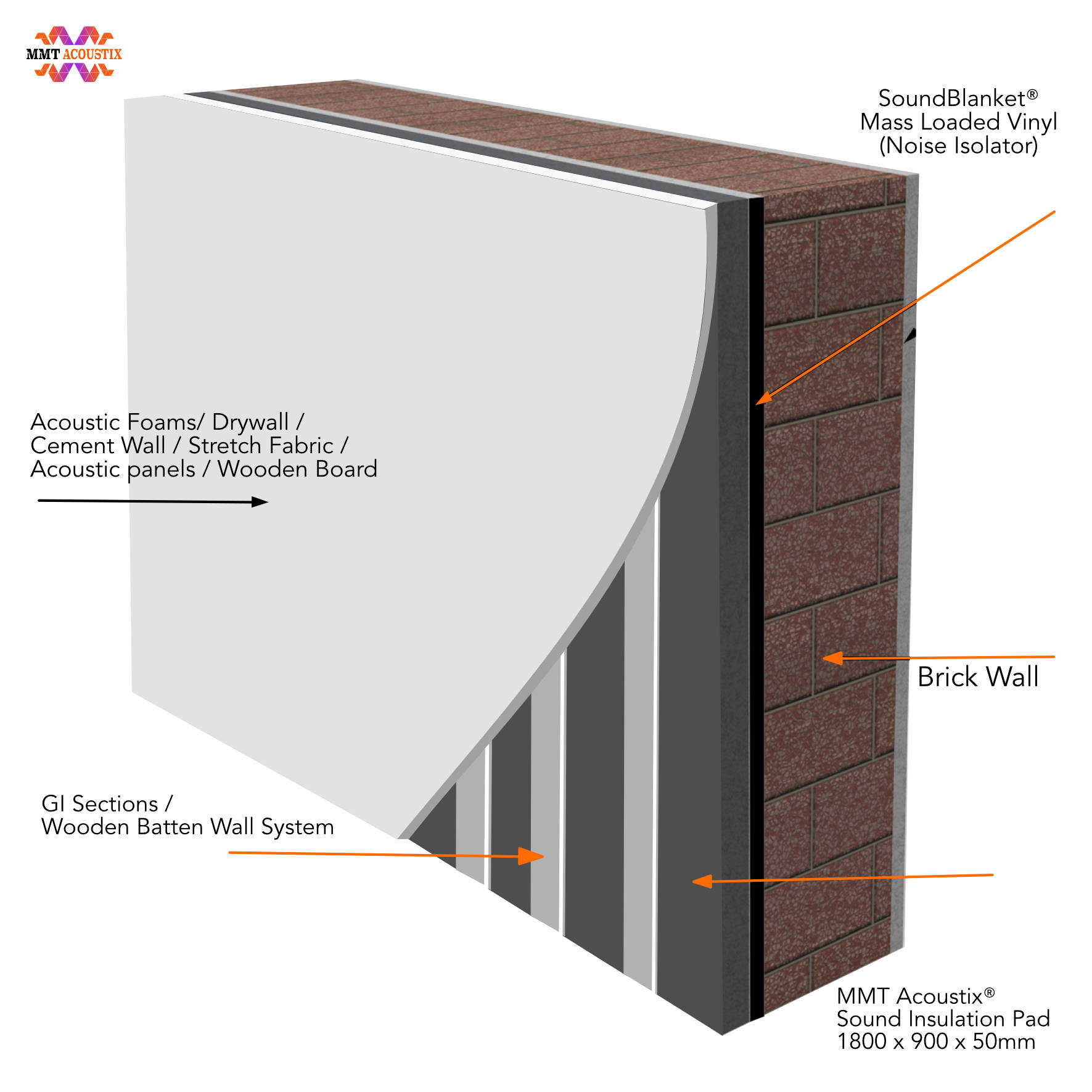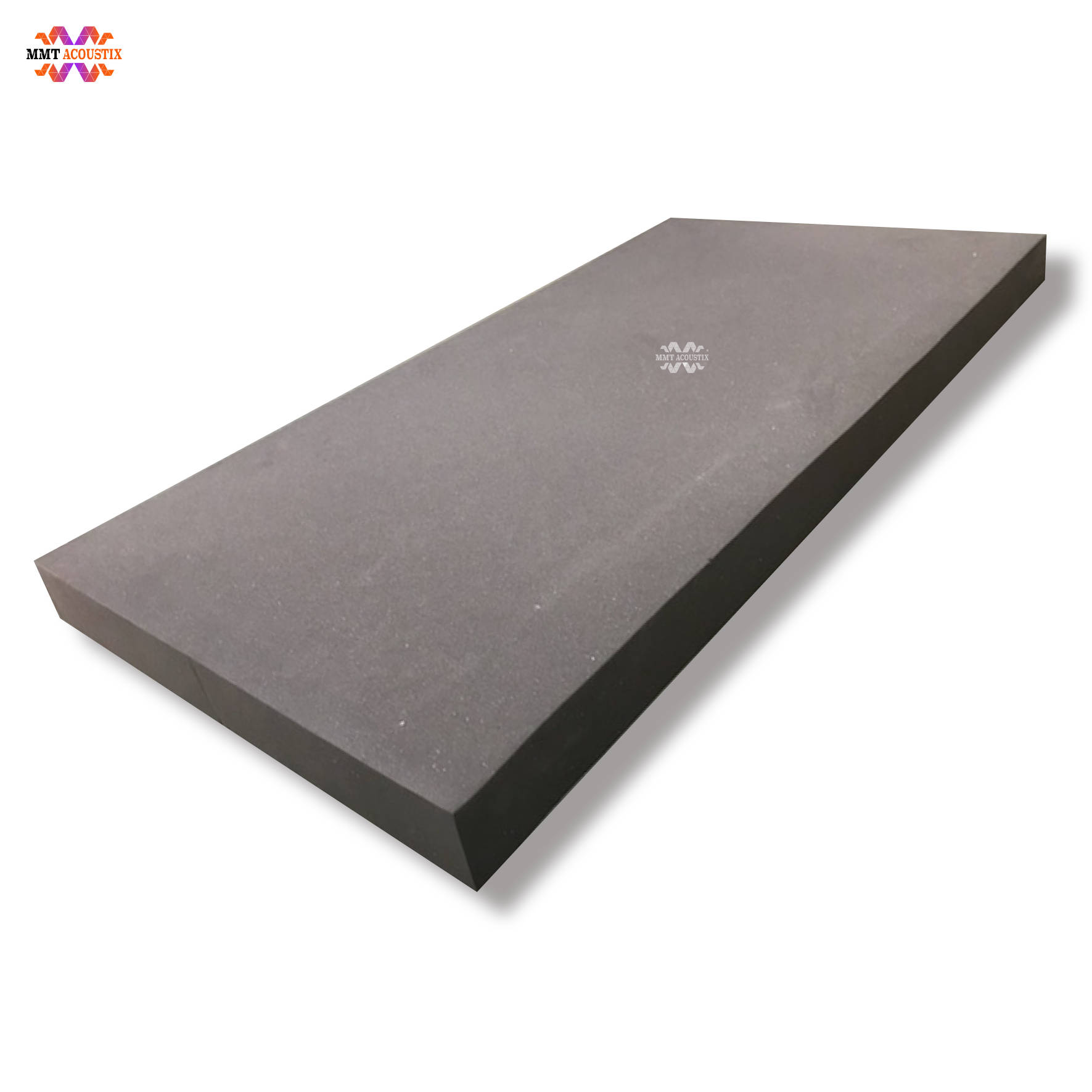 Wall Soundproofing Pads
MMT Acoustix®
Soundproofing wall pads
can be inserted in the wall cavity or can be applied on existing wall to block unwanted sound. For achievement of a soundproof room or area, wall insulation pads are applied on entire wall to isolate the two different areas, acting as a noise reducing sound absorber.
The NRC of the product is 0.80 in 1" thickness and goes upto 3.20 in higher thicknesses. Higher thickness is available as per order. MMT Acoustix®
Sound Insulation pad
can be covered with acoustic foam,Acoustic Boards,fabric, gypsum, wall, wooden panels and metal panels. Its 100% non carcinogenic and emits zero odour. Its applied using MMT Acoustix® Spray adhesive on any surface. This is also used on ceilings for multi floor soundproofing treatments.
Wall soundproofing pads are used in India for many prestigious construction projetcs like Multiplexes, Home Theatres, Auditoriums, Recording Studio, Conference Halls etc.
Wall soundproofing pads in India are the best non carcinogenic alternative of rockwool/glasswool.
Buy Wall Soundproofing Pads Now
Specially designed to absorb all Frequency Sounds
Easy to apply and Install
Fire Retardant for safety, Approved by ARAI
Do not crumble like Melamine/Glasswool/Rockwool/Polyester
Price and result effective
Non toxic and anti bacterial
Application Guide:
Apply Adhesive on the flat side of the panel.
Leave it for 2 minutes till it dries a bit making adhesive stickier
Apply on the required surface and press using hands